Eastern Michigan Eagles: An Alumnus Vote in Favor of Leaving Division I
After receiving some unwanted attention, Eastern Michigan University may be facing the prospect of dropping out of Division I or losing the football program altogether.
Just weeks before graduating from Eastern Michigan University in 2002, I made a last-minute decision to join my fraternity brothers at the Convocation Center to cheer on the Eagles' basketball team against the Western Michigan University Broncos. Two things that were noteworthy about that game: 1. It was the first time that I had watched an EMU basketball game during my entire time in Ypsilanti and 2. I had an absolute blast.
With WMU leading midway through the second half, the members of Phi Sigma Kappa, sitting court side, began loudly calling the name of the best player on the team, who I believe after all these years was "Powell." After about 10 minutes of constant harassment, he coasted over by us and very causally lifted his middle finger behind his back so the Broncos' coach wouldn't see.
He did see and benched Powell which allowed the Eagles to stage a comeback and nearly win. Of course, this being Eastern Michigan athletics in the "money sports" of basketball or football, they did not win. And therein lies the problem for EMU, they don't win and they just can't capture the average student's attention, leading us to have the lowest attendance in all of Division I football.
So if I had such a blast at that one game, why didn't I got more often? Why don't EMU students go more often?
As an undergrad at Eastern from 1998 to 2002, I entered the Convocation Center exactly four times: to work security for a Goo Goo Dolls concert (yep, it was the 90s), to work concessions for a basketball game, for commencement ceremony, and the one and only time to actually watch the basketball team. I also went to one football game, leaving at halftime, not knowing or caring who ended up winning the epic battle between EMU and the Akron Zips.
Unending Problems
Why is EMU athletics not a draw? First, the sporting facilities are off-campus with Rynearson Stadium for football and the Convo for basketball sitting a few miles and a bus ride away from the main campus. This does not even work for storied programs like the Miami Hurricanes, who often play in front of barren crowds off-campus at Sun Life Stadium, so would you expect the Eagles to draw?
Also, it cannot be understated the problem of having Ann Arbor and the Michigan Wolverines playing just up the road from Ypsilanti. Most of the students that get their schooling at Eastern Michigan are from Michigan and Ohio. They all have their own sports team allegiances when coming to school, which is not about to change for 2-10 football teams.
Why should students go watch a bad team when they could watch Michigan State, Michigan, Ohio State, or Notre Dame on TV? Even powerful programs like the Wolverines have problems enticing students to actually go into the stadium instead of partying on campus and watching the games on TV.
Another problem is the fact that EMU is largely a commuter school. This means students come in for the day for classes and head off-campus to go home or to work at the conclusion of the school day. Again, it is hard to expect students to drive to and from the suburbs of Detroit multiple times per week for extracurricular activities.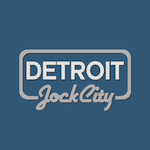 Want your voice heard? Join the Detroit Jock City team!
Write for us!
It is also worth noting that Eastern Michigan lost a ton of alumni support when they decided to change their nickname from the Hurons to the Eagles in the early 1990s. A debate about Native American nicknames can wait for another day, but it is perhaps no coincidence that the football and basketball teams, aside from a pair of tourney trips in the mid-90's, have been awful ever since. When alumni funding dries up, it doesn't help matters.
Unwanted Attention
EMU has gotten a lot of unwanted attention in the last week after an HBO Real Sports story featured the school as an example of a football program that has suffered tremendous financial losses. Money still goes to the program, the men's football and basketball coaches are among the highest paid people drawing paychecks from the university.
Meanwhile no one shows up to games, and they never, ever win in the money sports. Students and faculty took notice of the staggering losses outlined in the show and formally recommended the team drop out of DI football, which by my estimation, is a fantastic idea.
Conclusion
No one will argue that by demoting itself to less prominent conferences found in Division II, the Eagles would have to sever bitter rivalries with WMU or Central Michigan University, because they simply don't exist. Those two schools are bitter rivals on the athletic fields and consider EMU an also-ran.
By moving down to a place where the Eagles could arguably be more competitive, they might actually win some games and draw some fans. The football team hasn't been to a bowl game since beating San Jose State in the 1987 California Bowl and has not been to the NCAA tournament since 1998.
Nothing grabs passive fan's attention better than winning, and it doesn't matter if you are beating Kent State or Grand Valley State, wins are wins.
Student apathy, losses, and bad athletic guidance for 30 years have put Eastern Michigan University in a place of no return. Gimmicks such as gray turf and players breaking through cinder-block walls before taking the field to play a game in front of 300 people is just not cutting it anymore in terms of fan interest or attracting the DI-level athletes.
To save football, and other athletics on campus, it is imperative the university's leaders do the right thing here.