Detroit Red Wings: Exploring a Jacob Trouba trade
With contract negotiations coming to a halt, the Winnipeg Jets have reportedly started shopping around defenseman Jacob Trouba. The Detroit Red Wings are among several teams linked to the current restricted free agent.
It shall come as no surprise; the Detroit Red Wings need a player like Jacob Trouba. To say the Winnipeg Jets have done everything they can to keep Trouba would be an understatement. On September 28, 2016, Trouba released a statement identifying his desire to play on the right side and realize his potential, something he believed wouldn't be possible in Winnipeg. After missing time due to not reporting to training camp as a result of failed contract negotiations, Trouba signed a two-year deal worth 6-million to stay with the Jets'.
With the start of the 2018-19 season, the Jets' again saw a halt in contract negotiations again with Trouba and his agent, Kurt Overhardt. Negotiations never seemed to gain much traction with Winnipeg Jets GM, Kevin Cheveldayoff offering $4 million a season versus the $7 million Overhardt was seeking for his client.
With both party's non-willingness to budge, this prompted the first arbitration hearing in Winnipeg Jets history. With both parties unable to come to an agreement, an independent arbitrator granted Trouba a one-year, $5.5 million contract. That leads us to where we currently are today, for the second time in three seasons, the Winnipeg Jets had to undergo a complicated process to sign Trouba. Currently sitting as an RFA with arbitration rights for the second season in a row, I believe the writing is on the wall for Trouba.
The team will have limited cap space as a result of having to resign the likes of Patrick Laine, Kyle Connor, Tyler Myers, Ben Chiarot, and Andrew Copp all needing contracts. As a valuable right-handed defenseman, The Jets' know what they have in Trouba. If there is one thing the Wings' need, it's a talented right-handed blue-liner.
Adding the likes of Trouba will not be cheap. The Winnipeg Jets know just how valuable the likes of Trouba are, and they will ensure they get what they ask for, with that being said, what exactly is the asking price for Trouba? While Winnipeg Jets GM Kevin Cheveldayoff has not specifically detailed the asking price, I believe it will be expensive. The Jets' have reportedly asked about Filip Hronek which has led to Yzerman mentioning he was "off the table."
With that being said, the Jets' will most-likely seek out a top-six forward, along with draft picks. Luckily for the Detroit Red Wings, they currently hold three second-round draft picks in the 2019 NHL Draft. Unfortunately for the Wings', I believe this will include Athanasiou, Mantha, or Bertuzzi. I don't see the Jets' being overly keen on Bertuzzi who's serves as more of a complementary role than his counterparts.
With Larkin, Zadina, and Hronek all appearing to be the only untouchables on the roster, Yzerman isn't left with many assets to entice the Jets'. In this NHL, this is the price you have to be willing to pay to receive a top-pairing defenseman in Trouba.
As the front-runners to land Jacob Trouba, the Wings' would be freeing up cap space that would serve as a potentially long-term contract for Trouba. It shall be worth noting that Trouba will not be seeking anything less than what he originally asked for last summer, $7 million a season. Athanasiou and Mantha, both have one-season left on a very affordable contract.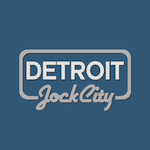 Want your voice heard? Join the Detroit Jock City team!
Write for us!
Athanasiou currently makes $3 million, while Mantha makes $3.3 million. In regards to the Jets', I think either of the two players mentioned could strike a deal for Trouba, along with draft picks. If Yzerman is willing to give Trouba the $7 million he is seeking, then I think we could see a deal.