Detroit Red Wings: Pavel Datsyuk reportedly signs to remain in the KHL
With the possibility of a Detroit Red Wings return, Pavel Datsyuk has opted to remain in the KHL. Datsyuk will return to play for his hometown team, Avtomobilist Yekaterinburg.
The KHL Wednesday has reported Pavel Datsyuk has officially signed with Avtomobilist Yekaterinburg. After leaving the Detroit Red Wings in 2016, Pavel Datsyuk opted to play in the KHL for SKA St. Petersburg, where he has been the captain since joining the team. With injury-riddled seasons, when healthy Datsyuk was still a prominent player in the lineup. The 2015-16 season saw Datsyuk still manage to total 49 points in only 66 games. While those numbers don't stand out, he was still a productive player at the age of 36.
Datsyuk's retirement came as a shock to many as he still had a season left on his contract and playing quite well despite his injuries. While it would have been intriguing to see Datsyuk back with the only team he's ever known, it wouldn't have made much sense. With the successful transition to center, Andreas Athanasiou has earned the second-line spot. At this stage in his career, Datsyuk would become a third line player at best. With many prospects all competing for a spot come training camp, Datsyuk taking one of those spots wouldn't make sense.
From the very beginning of the rumor, Datsyuk's agent Daniel Milstein has said there was a significant chance he will remain in Russia to fulfill his dream to play for his hometown. If Datsyuk were to return to the Red Wings, where would he play and how much will he earn?
Those are two questions we will never know the answer to. At this stage in his career, I can't see Datsyuk taking a top-6 forward role. I think he would become the team's third line center at best, which would then move possibly Nielsen to the fourth line with Glendening moved to the left wing. Nonetheless, it is a move that wouldn't be needed for a team still rebuilding.
Playing in the KHL, Datsyuk has shown he still has the talent necessary to fool any goalie in the world, as well as defenders. At the age of 40, would his success be able to translate to a full 82-game season in the NHL? Maybe. Datsyuk played for the Red Wings for 14 seasons, that saw him win many accolades. He has nothing left to prove.
The Detroit Red Wings have headed in a different direction since the last time we saw number 13. The Wings' have missed the playoffs all three seasons since he left. I don't see the need in signing Datsyuk, who at 40 years old can't be relied on heavily as his playing time was reduced under Blashill's first season.
Pavel Datsyuk will always be remembered as a Detroit Red Wings all-time great. I do wish he would have received a proper retirement in front of the fans for the last time, something he never experienced. For Datsyuk, the timing wouldn't have worked well for the team that has been pushing more and more youth into the mix.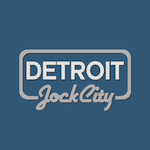 Want your voice heard? Join the Detroit Jock City team!
Write for us!
Adding Datsyuk would be taking away a prospects chance to earn a spot. With the report of a one-year deal being signed, this may be the last of Datsyuk. Regardless of what team he plays for, Datsyuk will always be a Red Wing.