Detroit Pistons: Trying to make up during Blake Griffin's absence
Through almost two weeks, the Detroit Pistons have been missing their top player. As a result, they have opened the season at 3-5. To hang around in these games, they have had to answer the ominous question: how do they handle when Blake Griffin cannot play?
Obviously, Blake Griffin is a crucial part of the Detroit Pistons' success. As his career plays out, though, he is proving to be as fragile as he is talented. He was troubled with knee issues at the end of last year, leading into the Pistons' return to the playoffs.
Now, the same issue is hampering his start to this season, delaying for an indeterminate amount of time. The offense is somewhat built around Griffin, so to cover his absence, either game plans need to change, or certain players need to step up.
So far, it seems the Pistons are making two adjustments while Griffin is out. The first is using other players of size to cover the power forward position. The idea is this allows Andre Drummond to remain below the basket where he is at his best and still keep some size on the exterior. So far, they have accomplished this with Markieff Morris and Christian Wood.
Morris started slowly, shooting 3-11 in his first two outings, but has since improved. His defense continues to be a problem, though. On the other hand, Wood has been competent, but his youth clearly shows (he has played fewer than 60 games in his 3+ year career). Clearly, patching the power forward position can only get the Pistons so far.
The other option the Pistons have tried, and one with slightly more success, was simply going smaller. Instead of trying to compensate by missing Griffin's size, they focused on populating the court with smaller, better shooters. Two of the most-played lineups of the year have included Derrick Rose, Langston Galloway, and either Bruce Brown or Luke Kennard.
These lineups tend to net a lot of points, but defensively, they give up as much as they score. But even going small has not always been possible. The point guard spot has been especially damaged, with a long-term injury to Reggie Jackson and day-by-day injuries to Tim Frazier and Rose. If the game plan for the Detroit Pistons is to load up on small players, obviously, this is not sustainable if injuries continue to be a problem.
Instead, the Pistons have relied on some heroic individual performances to win games–or at least stay close. Luke Kennard played a career game that helped to win the season opener in Indiana. Derrick Rose led all scorers with 31 in a six-point loss to Philadelphia.
It had been nine months since Rose last scored 30 points. Andre Drummond has again been a dominant force for the Pistons. He leads the league in both offensive and defensive rebounds, and he has 39 more total rebounds than second place.
Most recently against Brooklyn, he notched his third consecutive 20 point-20 rebound game while adding six assists, five blocks, and three steals. He is already making the case for his best season ever and has proven himself to be this team's leader while Blake is recovering.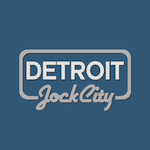 Want your voice heard? Join the Detroit Jock City team!
Write for us!
It is still unclear exactly when Blake Griffin will have his season debut, but signs point to this week. For the Detroit Pistons, they have made it work for the most part, but his return will be more than welcomed. Now would be a great time to see it, too: they face three below-.500 teams this week and three more the week after that. That they remain 3-5 despite the mounting injuries is one positive of an otherwise slow start.