Detroit Red Wings: Former First Round Picks Find New Homes In Detroit
Fans of the Detroit Red Wings know that the team has traded for Brendan Perlini and Robby Fabbri, and right away, the impact can be seen. Sometimes a change of scenery is all it takes for a guy to turn things around.
First and foremost, it's clear to note that these two players have had very different impacts on the Detroit Red Wings since there arrivals to the team. Fabbri has covered his name with the scoresheet, and it appears that the change of scenery has reinvigorated himself and has performed above expectations.
With the Red Wings winning their last three games, after a tough stretch of losing, it seems that the morale has shifted, and these two trades have helped this shift.
Looking at Perlini's acquisition, it is important to note who Perlini is and what the Red Wings should expect out of him. Perlini has not registered a point throughout his seven-game tenure with the Red Wings. He may not be lighting up the scoresheet, but Perlini is filling a role on the third line with Frans Nielsen and Adam Erne.
Perlini is similar to a player like Charlie Coyle. Coyle may have more offensive upside but the two have similar player archetypes. If Perlini can continue to be a solid bottom-six forward for the Red Wings, it could help get the Red Wings back on track. Being that Perlini is twenty-three-years-old and has a chance to help the Red Wings "win" the trade.
On the other hand, Fabbri has made an immediate impact on the Red Wings lineup since being acquired. In four games with the Red Wings, Fabbri has three goals and two assists for five points. The Red Wings gave up a bottom-six forward in Jacob de la Rose for Fabbri, who is a top-six forward for the Detroit Red Wings.
The other thing about Fabbri is that he has been a viable part of the power-play line. The Red Wings have gotten an added boost on their offense, which has kept them in the game, and his saucer pass to Dennis Cholowski in overtime gave the Red Wings the win in Anaheim recently. Bringing in Fabbri has been a great addition, and the hope can only be that the success continues, and the Detroit Red Wings can bundle this momentum into a winning streak.
These two moves seemed to have sparked some momentum as of late, even seeing goaltender Jonathan Bernier step it up between the pipes. If all goes well, the Red Wings can hopefully use the current momentum to keep things going.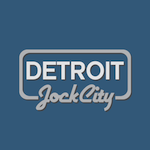 Want your voice heard? Join the Detroit Jock City team!
Write for us!
It seems the two new players have found new homes and hopefully, they continue to work out with Fabbri continuing to score and Perlini filling his role and probably adding a scoring presence.