Western Michigan: A Win Away From Being Division Champions
When P. J. Fleck departed Western Michigan University in 2016 to become the head coach of the Minnesota Golden Gophers, it left many heads spinning on what the future of this Western Michigan Broncos program was capable of.
P. J. Fleck was the Western Michigan Broncos head coach from 2013 to 2016, during that time he had a record of 30-22 and a very impressive conference record of 21-11. P. J. Fleck did the unthinkable in the 2016 season and rowed the boat into a conference championship victory for the first time in program history since 1988, not to mention the Broncos also played in the cotton bowl that season.
It wasn't surprising when P. J. Fleck left Western for a more lucrative job at Minnesota, but what was intriguing was how was the future of the Western Michigan Football program would shape up to be after P. J. Fleck took this program to heights they never thought it could reach.
Fast forward to November 2019, and Tim Lester is currently coaching his 3rd season with the Broncos. Under Lester, the Broncos will be bowl eligible for the 2nd straight season. The only other Western Michigan coach to accomplish that is P. J. Fleck.
The Broncos control their own destiny in the MAC West, with a win against Northern Illinois on Tuesday, November 26, that would guarantee the Broncos a spot to compete for their fifth MAC championship in school history.
What is Leading to Such a Successful Season for the Broncos?
Two words, LeVante Bellamy. Bellamy has been a huge key to success for this Western Michigan Broncos team this season. Bellamy is ranked 7th in the nation amongst all FBS running backs for total rushing yards, and Bellamy also has 21 rushing touchdowns, which leads the entire nation.
Western Michigan also has a reliable senior quarterback that goes by the name of Jon Wassink. Wassink is respectably ranked 17th in the country for total passing yards. Most notable names ahead of Wassink is (13, Tua Tagovailoa), (11, Sam Ehlinger), (7, Jalen Hurts), and (2, Joe Burrow.)
Lastly, the Broncos have been able to put points on the board. The Broncos average 36 points per game, which is 19th in the entire country. The Broncos have an explosive offense, which could lead them to their fifth MAC Championship and possibly their second bowl game win in program history.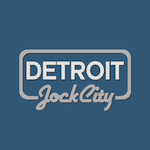 Want your voice heard? Join the Detroit Jock City team!
Write for us!
What: Western Michigan Broncos 7-4 @ Northern Illinois Huskies 4-7
When: 7 PM Tuesday, November 26th, 2019
Where: DeKalb, IL Brigham Field at Huskey Stadium
Watch On: ESPU
Previous Matchup: WMU 28-21