Michigan Football: Wolverines unfortunately draw Crimson Tide
I don't know one Michigan Football fan that is excited with the Wolverines landing the Alabama Crimson Tide in January's Citrus Bowl to end their season.
It's just what the doctor ordered for a pissed-off Nick Saban and the Alabama Crimson Tide. After watching what Ohio State did to Michigan in the final game of the regular season, I can only imagine what Alabama will have in store for Michigan Football with a month to prepare.
Nick Saban will be using this bowl game to send a message to the rest of college football. There is no doubt that Alabama losing their remarkable future first-round All-American quarterback Tua Tagovailoa to a severe hip injury cost Bama a last-ditched effort to making the final-four playoff after LSU handled Georgia quite easily.
Alabama lost a nail-biter to Auburn in the 2019 Iron bowl without Tagovailoa. The Iron bowl perhaps is unseating the rivalry between Michigan football and the Ohio State Buckeyes as college football's top rivalry game.
Eventually, in a rivalry game, both teams need to be competitive. Michigan has only beat Ohio State one time over the teams' last fifteen contests. The Tigers have beaten Alabama twice in the previous three years.
This won't bode well for Jim Harbaugh and the Michigan Wolverines. Nick Saban will be out for blood, and Michigan is just in the wrong place and the wrong time. I expect Alabama to roll over the Wolverines with little resistance. Don't be surprised if it's a 56-24 final score in favor of Bama.
It won't be a great way for Jim Harbaugh to start the new year. It's been a season that has had its share of struggles on both sides of the ball. Something changed for Shea Patterson in that 28-21 loss to Penn State on the road.
Michigan fell way behind early and rallied in the second half, nearly forcing overtime if Ronnie Bell didn't drop a touchdown pass that hit him square in the numbers late in the fourth quarter on fourth down. Leading up to that play, Patterson took a quarterback keeper from the one-yard line into the endzone. It took the officials a while to clear the pile, and when the dust finally settled, Patterson emerged, holding his face. He mentioned he was getting eye gouged repeatedly under that pile of carnage.
After that game, Josh Gattis found his way as a play-caller, and Shea Patterson stopped rotating out of the football game in favor of Dylan McCaffery and Joe Milton. Patterson found himself in a groove as Michigan ripped off four straight wins leading up to the main dance with the nations' top team from Ohio.
Michigan had a few critical errors, a Patterson fumble in the redzone. Harbaugh decided to kick a FG on fourth and short to go rather than go for it late in the second quarter even understanding Ohio State was going to receive the second half kick.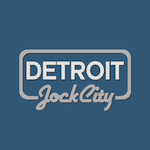 Want your voice heard? Join the Detroit Jock City team!
Write for us!
The same mistakes can't afford to happen when Michigan squares off with Alabama on January 1st. Jim's team will need to play nearly a perfect, turnover-free game to have any chance of winning this game. I don't see it happening, sorry.