Red Wings: Yzerman needs to turn the coaching keys over to Dan Bylsma
The Detroit Red Wings losing streak continues with no end in sight. The winless streak has now reached a whopping 11 games with an upcoming home and home series with the Jets pending.
I don't think we can blame head coach Jeff Blashill for all of the Detroit Red Wings misfortunes, but how long can general manager Steve Yzerman stay with Blashill?
It's a fair question to ask.
Remember after Mike Babcock fled Detroit, jumping into his vehicle and headed down Ontario's highway 401 to Toronto? Many of us were intrigued at the time, and excited to see a new head coach stroll back and forth behind the players on the Detroit Red Wings bench.
Ten years of Mike Babcock was a long time. We heard Jeff Blashill was a Babcock clone when it came to on-ice philosophy. With all of the disappointing stories coming out about Babcock in recent weeks, I hope Blashill's off-ice coaching style is different.
As Babcock's stubbornness grew old, and the playoff wins dried up, the writing was on the wall. Detroit needed a change. Detroit needed to rebuild. Losing in the first round in just a handful of games wasn't good enough anymore, and rightfully so. This is a very proud NHL franchise here in Detroit.
If you can rewind your brain back to when Blashill was hired for a second, and remember many of us thinking out loud, saying Blashill won't be in Detroit when the team is prepared to win again. That appears to be the case.
Usually, when a head coach is a guy starting the roster overhaul, a multi-year rebuild, he isn't the coach when said team is prepared to compete for a championship again. I believe it's time for Steve Yerman to hand the head coaching office keys over to Dan Bylsma, and change the locks so Jeffery can't enter the room again.
Again, it's unfair to place the blame entirely on Jeff Blashill. I mean, look at the players at his disposal. It's a group of underachieving top-six forwards when compared to the rest of the league. The Red Wings only have two players with double-digit goals. Blashill is in charge of juggling the lines, something that I don't consider strength of his, but when no one is putting the puck into the net, he's hard to blame.
Anthony Mantha hasn't played in two weeks due to a lower-body injury yet still leads the team with 12 goals. Next is Tyler Bertuzzi with 10 and then their star center Dylan Larkin with a mere 8. That's the entire top line. The production significantly drops after that.
It appears Steve Yzerman turned nothing into something when he traded Jacob de La Rose to the Blues for Robby Fabbri. Fabbri should play into the future plans for Detroit. It's the bottom six forwards who haven't shown any success this season.
Frans Nielsen, Justin Abdelkader, Brendan Perlini, Adam Erne, Christoffer Ehn, and Filip Zadina have all combined for a total of 0 goals.
For the record, it's a combined salary of $13-million without recording a single goal. There are a few defensemen without a goal, but they are not necessarily expected to score.
I don't think Dan Bylsma enters the fray as the teams' head coach, and suddenly, Detroit climbs their way into anything more than they already are. But perhaps having a former Stanley Cup winning coach calling the shots as the team continues to rebuild it will benefit the team in the future.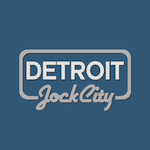 Want your voice heard? Join the Detroit Jock City team!
Write for us!
Dan Bylsma may have an opportunity to sign elsewhere if he decides to jump off the sinking ship if he isn't promoted. If given the opportunity now, perhaps the Grand Haven, Michigan native would still be in place when Detroit starts to turn the corner in about three years from now.