Tigers should honor Lou Whitaker despite latest Hall of Fame Snub
It's time for Chris Ilitch and the Detroit Tigers to do the right thing and honor the great Lou Whitaker despite his most recent Hall of Fame snub.
As I've previously mentioned, being elected into the Baseball Hall of Fame is becoming a complete joke. The system's most recent victim is former Detroit Tigers' second baseman, Lou Whitaker.
Lou Whitaker needed 12 of 16 possible votes last night to be elected into the HOF. It's a committee of 16 former players or executives banding together voting on 10 potential players that have been previously overlooked. Lou received an absurd six votes. This committee voted both Trammell and Morris into the HOF in 2018, after they were never elected in their 15 years of being on the regular HOF ballot.
Incredibly, Lou was only on the regular HOF ballot for one season. As the Detroit Free Press mentioned here, a player needs a minimum of 5% of the vote to remain on the ballot; in 2001, Whitaker only received 2.9%. Way shy of the 75% needed to enter Cooperstown.
Whitaker hadn't been initially elected after his career concluded, he'd wait with plenty of his teammates for another opportunity. It was two years ago when the most winningest pitcher of the 1980s and 4 time World Series champion Jack Morris finally received the call.
It took Alan Trammell the same amount of time to get it, but what a swing and miss not to have the 19-year double-play duo inducted into the HOF together. Better yet, why didn't the Detroit Tigers celebrate the pair together two summer's ago at Comerica Park?
If Mike Ilitch ever had a fault, it was refusing to retire jersey's. His rule had always been Hall of Fame, or no jersey gets retired. For the Red Wings, it's much more complicated than that. Sergei Fedorov, Pavel Datsyuk, and Henrik Zetterberg should all be heading to the rafters inside Little Caesar's Arena. Fedorov's 91 should already be swaying above center ice.
There are a few number's that should be painted on the bricks at Comerica Park, but the first two that come to the forefront of my mind is Mickey Lolich & Lou Whitaker.
The Detroit Tigers should do right by Whitaker despite his most recent Hall of Fame snub and retire number one next summer, paint it right beside Alan Trammell's number three in centerfield. Detroit doesn't have much to look forward too; the sports fans in this city are suffering.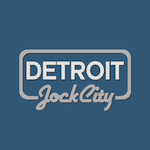 Want your voice heard? Join the Detroit Jock City team!
Write for us!
Why not give the fans of Detroit something to go to the ballpark for?