Detroit Tigers sign veteran catcher Austin Romine to a one-year deal
The Detroit Tigers made their somewhat major first move of the offseason this week, signing Austin Romine to a 1-year, $4.15 million deal. The affordable addition shores up an otherwise light position at catcher.
For the Detroit Tigers, this offseason will likely be an economical, yet efficient one. Bringing in Austin Romine is indicative of just this: it nets a solid catcher without affecting the salary cap a great deal. Currently, Romine's contract is below the average salary of other catchers around the league, but he projects to be an above-average player. By comparison, he will make less than both Alex Avila and James McCann, two former Tigers, but Romine is developing into a better hitter than either.
Romine had never been the primary catcher for the Yankees, instead of backing up either Brian McCann or Gary Sanchez. He has seen more regular playing time, though, over the last four years, and he has shown an improvement over that time. His on-base percentage has increased in each the past four years, and Romine has added power to his game since 2018.
After hitting seven home runs in his first six seasons (219 games), he hit eighteen in the last two (149 games). He hit .281, a career best, last year in New York. These numbers are definitely on the pedestrian side, but if he reaches that mark again, it would be the highest for Detroit starting catchers since Avila hit .295 in 2011. Romine's improvement as his playing time has increased has been noticeable.
Defensively, Romine is more than adequate. His fielding percentage is typically above the league average, as well as his range factor, a stat which measures contributed outs. Again, in the last two seasons, he has drastically improved his throwing, and his caught-stealing numbers bear that out. Romine will be reliable behind the plate.
Tiger fans will already know Romine's name for two reasons. The first being Austin's brother, Andrew, spent four seasons in Detroit, famously playing all nine positions in one gimmicked game at the end of 2017. The other reason is somewhat more infamous: Austin was involved in an altercation with Miguel Cabrera in 2017 which ended in a brawl. Whether that emotion returns this spring training remains to be seen. Regardless, he now goes from being a Tiger villain to competing for the starting catching job.
As for this competition, what is the situation behind the plate in 2020? The contest for primary catching role will be among three players: Romine and returning young players, Grayson Greiner and Jake Rogers. John Hicks, who also put in some time at catcher in 2019, sought free agency instead of returning to the team.
Romine should be the favorite for the starting job, but the competition will be good for all three. He is older: 31 years old to Greiner's 27 and Rogers' 24. The young guys will definitely continue to have chances to prove themselves, but it will likely be the veteran's job to lose.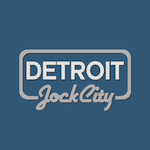 Want your voice heard? Join the Detroit Jock City team!
Write for us!
At slightly better than $4 million, Austin Romine is an investment for the Detroit Tigers. Finding a catcher this winter was a high priority on the list of needs. For a team on which no one caught more than 60 games last season, Romine needs to be a stable player.