Eastern Michigan Will Face Pittsburgh in Quick Lane Bowl
Eastern Michigan will faceoff against Pittsburgh in the Quick Lane Bowl. This marks the first time in program history where Eastern Michigan will play in consecutive bowl games.
Eastern Michigan will play in its 4th bowl game in program history. Eastern's football program has been around since 1975 since then; they have only won one bowl game. Their last bowl win dates back to 1987, where they beat San Jose State in the California Bowl.
Quick Lane Bowl Preview
Eastern Michigan and Pittsburgh have little history playing against each other. They have only matched up against each other twice, and the last meeting dates back to 2007. Eastern Michigan was unable to come out with a win in both games and lost by over 20+ points in each.
According to ESPN's Football Power Index, Eastern Michigan has a 30.1% chance to win. Despite Pittsburgh being heavily favored to win, Eastern Michigan still has high hopes going into this bowl game.
Eastern Michigan averages more rushing and passing yards a game than Pittsburgh. Eastern also averages more points per game. However, Eastern's defense is a noticeable weak spot, which could be a problem facing Pittsburgh.
Quarterback Matchup
(Pittsburgh) Kenny Pickett VS (Eastern Michigan) Mike Glass III
Kenny Pickett – 2,737 Passing Yards – 10 TDS – 9 Interceptions – 54.5 QBR
Mike Glass III – 2,858 Passing Yards – 22 TDS – 10 Interceptions – 61.6 QBR
Both quarterbacks have very similar stat lines; However, there is one glorifying difference, and that is the total touchdown passes differential. There is no question that both teams will rely on a strong performance from both quarterbacks.
Running Back Matchup
(Pittsburgh) A. J. Davis VS (Eastern Michigan) Shaq Vann
A. J. Davis – 126 Attempts – 532 Rushing Yards – 4 Rushing Touchdowns – 4.2 AVG Yards Per Carry
Shaq Vann – 136 Attempts – 667 Rushing Yards – 8 Rushing Touchdowns – 4.9 AVG Yards Per Carry
Expectations
With little head to head history between both of these programs, it is hard to depict what will happen in this game. Pittsburgh is not only favored because they're a more talented team, but they also play a much harder schedule than Eastern. Pittsburgh's most notable win is against #15 ranked UCF, where they handed UCF their first loss since 2016. The Eagles have a big test in front of them; however, it's a bowl game, and anything can happen.
Eagles Look to Finish Season on High Note
Despite Pittsburgh being heavily favored, the Eagles have the privilege of playing only 40 minutes away from their campus. Being that the Quick Lane Bowl is at Ford Field, there will be many Eastern fans in attendance to cheer on their team in hopes of securing their 2nd bowl win in history.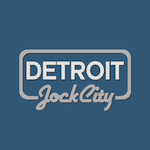 Want your voice heard? Join the Detroit Jock City team!
Write for us!
What: Pittsburgh Panthers 7-5 vs. Eastern Michigan Eagles 6-6
When: 8:00 pm Thursday, December 26, 2019
Where: Detroit, Michigan – Ford Field
Watch On: ESPN