Lions: Another kick at the can for Bob Quinn and Matt Patricia
The Detroit Lions announced yesterday that both general manager Bob Quinn and head coach Matt Patricia will return next season.
It's one of the most agonizing subjects swirling through the city of Detroit at the moment. It's very similar to the great Matthew Stafford debate. Trade for assets, and draft a rookie or keep the franchise quarterback and build around him before his skills drastically diminish? Lately, the chatter has been whether the Detroit Lions should retain Bob Quinn and Matt Patricia?
We got our answer, whether you like it or not, these two are going to get another kick at the can.
The Stafford conversation has quieted some with this news breaking, although his health remains a question mark to many. A broken back isn't something you'd wish upon anyone but especially not on an aging quarterback.
Lions owner Martha Ford is getting out in front of the rumors stating that the early season success (if you can call it that) was enough to earn this current regime another season. I'm not so sure this is the correct route after back to back disappointing seasons.
I know the pro-Patricia fanbase will back another season as the team continues to transition into Matt's scheme, especially on defense.
The anti-Patricia crew will continue to recall how ownership, along with management, felt that 9-7 wasn't good enough.
I've got news for you; you're both correct.
Matt Patricia's defense continues to regress, not right now as they enter into week 16 with the majority of the teams' starters on the shelf already preparing for the offseason. It's a defense that failed to perform right from week one.
Remember when Mike Daniels signed in Detroit? He claimed he decided to join the Lions, citing Matt Patricia as a defensive genius. I have yet to see it. Part of this is due to a plethora of injuries. Another significant issue is the players underperforming. A coach can't force a player to perform at his peak, but his job is to find a way to motivate the team. If a player isn't performing, a coach can bench said player, or try and scheme them into the right position with better playcalling.
As soon as a head coach loses the trust of a team, it rarely returns. I have concerns about how much the Lions players still buy into the Matt Patricia way, notably after Detroit shipped fan /locker room favorite Quandre Diggs to Seattle.
Part of the responsibility needs to fall onto the shoulders of Bob Quinn but let's be serious here, Matt Patricia decided he didn't want Diggs on this defense. Quinn did his due diligence and received what he could in exchange for the previous pro-bowler.
I have some concerns about Matt Patricia. Why did the New England Patriots defense drastically improve over the previous two seasons, right after Patricia skipped town? It's a fair question to ask.
It will be imperative for Bob Quinn to ace the 2020 NFL Draft if he wants to keep his job. Martha claims she wants the Lions to be playoff contenders next season, or this regime's time in Detroit will be coming to an end.
I believe if the Lions happen to win a mere nine games next season, it will be enough to convince Martha they deserve to stay around another year. Remember, nine wins was the expectation this season.
After winning just three games this season, nine will feel like a team competing for a playoff spot in the eyes of Martha – we all know a nine-win team in all likelihood won't secure a playoff spot and would have the possibility of still only finishing third in the NFC North division.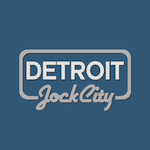 Want your voice heard? Join the Detroit Jock City team!
Write for us!
It should be playoffs or bust for the Detroit Lions in 2020, period. If the Detroit Lions fail to make, the playoffs ownership should move on from the current regime.