Detroit Sports: Gov. Whitmer describes how we will watch sports in 2020
Michigan Governor Gretchen Whitmer recently signed a bill that will allow for the return of professional sports in the State of Michigan. What should we expect when Detroit Sports return?
We've been without Detroit Sports for far too long. Things are starting to point in the right direction in the way of a return of sports, at least. With Governor Gretchen Whitmer signing a bill that allows for professional sports to return, give the sports junkies' some hope.
Hope is at least something.
I'm not wholly convinced sports will return in 2020 if I'm completely candid. It appears this raging virus is once again rearing up on its hind legs and looking to re-strike. As sports teams across the country gear up for the return of sports, more and more athletes are being tested, and more and more athletes are testing positive for COVID-19.
You may be on the fence and feel that the chances of these young athletes being harmed by contracting the disease are meager. You are correct, but that's not looking at the full picture; it's the young, healthy athletes and society, in general, passing the virus to others susceptible or who have underlying health issues. We need to focus on others rather than ourselves and not put our elderly relatives, friends, along with others in harms' way.
It's still only June, yet it appears this daunting second wave of COVID-19 is upon us. The severe second-wave was to be expected in the Fall; if things are starting to go backward in June what are things going to look like come October?
As expected, the executive order will prevent fans from attending any Detroit sporting events in 2020 with obvious concerns surrounding the virus.
During a radio interview on 971 the ticket, Whitmer states we are all going to watch pro sports differently in the immediate future. In an article published by the Detroit News, Whitmer explains;
"We've been talking with the MLB commissioner, we've talked to the head of NASCAR, we've spoken to the Pistons and the NBA, as well as the NFL and (commissioner) Roger Goodell," Whitmer said on the Jamie and Stoney Show. "It's really important that we resume some normalcy, but do it in a safe manner. I've had people say, 'Oh, you're gonna cancel sports.' I said, 'C'mon, let's keep our wits about us. I'm not gonna to cancel sports, but we're going to watch it differently.' And that's for our safety. And maybe this is one season of doing it this way, but it's the smart way to do it to keep the athletes safe, keep the sport going and give us the ability to enjoy it."

"Any time people are traveling, especially between states and especially coming from a state that's having such a massive outbreak like Florida is right now, we all have to be cautious," Whitmer said. "So the MLB and the Tigers have a really thoughtful, evidence-based plan to keep people quarantined to ensure that they mitigate spread and test all their employees as well as the athletes.

"I think we can navigate this. We just have to be really smart and remember this virus hasn't changed. The only thing that's changed is we've learned how to live with it better to protect ourselves, And that's why we all have to keep our guard up. I see outbreaks happening in Michigan because people are letting their guard down.
Whitmer went on to describe her love of sports. She mentioned earlier in life; she had aspirations to become a sports broadcaster. She understands what sports mean to us, and wants things to return on a safe stage.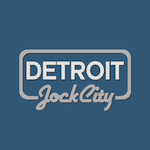 Want your voice heard? Join the Detroit Jock City team!
Write for us!
At this point, I miss sports so severely; I've vowed never to take for granted Detroit Sports again, even if the product is sweltering hot garbage.