Michigan State Basketball: Spartans receive commitment from top prospect
Less than a week after being named Big Ten head coach of the decade, Michigan State Basketball coach Tom Izzo has something else to be excited about.
As Tom Izzo grows old, the word retirement starts to follow one of college basketball's all-time best coaches. The Michigan State basketball bench boss has a collection of awards and accomplishments throughout his 25 years at MSU but will get yet another opportunity to make a charge at a Final-Four appearance after receiving a commitment from the nations' top prospect of 2022.
I'm sure Izzo isn't yet over the fact he and the Spartans were robbed of an opportunity to make a deep tournament run in 2019, but COVID-19 raged on, forcing the college season to end before a champion could be crowned.
Izzo and the Spartans were a surging club led by the stellar play of the hometown superstar Cassius Winston. Winston from Detroit had been averaging 18.6 points per game during the 2019 season, shooting nearly 45% from the field. Winston was almost automatic from the charity stripe converting on 85% of his opportunities along with shooting 43% from three-point range. Winston also chipped in with 2.5 boards, and six assists per game.
Winston, a senior classman who could have easily been an NBA first-round selection after a stellar junior season, opted to play out his senior year with one more kick at the can for a National Championship, but COVID-19 snatched that opportunity away from him and Tom Izzo.
Although Winston is expected to enter the NBA draft in 2020, the NCAA is allowing seniors to return for one more season if they so choose due to the unfortunate circumstances of 2020.
Michigan State Basketball will remain in good hands despite losing Winston, especially with the emergence of freshman guard Rocket Watts this past season. Over his last four games, before the season had been abruptly stopped, Watts was averaging a touch over 31 minutes per game, averaging a stellar 17.8 points per game.
Watts is poised to lead the Spartans next season as a sophomore, replacing Winston. As the torch continues to be passed, Michigan State Basketball received a stellar commitment for 2022.
Ypsilanti Lincoln product Emoni Bates earned himself the National Gatorade Player of the Year award just committed to the Spartans. Bates may never even step foot on the Breslin Center floor if the NCAA changes their one-and-done rule once again, allowing high school athletes to enter the NBA.
Bates is expected to be the first overall pick in the NBA Draft when it's his time, but if he decides to play a year of college ball, it will be for Izzo and the Spartans, once again putting the Spartans back into the Final Four conversation.
With two years left of high school, Bates will be attending his father's prep school as he rounds out his game for the next level. Although Bates is not a point guard, he will be the focal point of any offense from the small forward position.
Bates averaged a whopping 31 points per game, adding ten boards this past season. He also recorded a 61 point game that included 21 rebounds in an overtime victory over Chelsa.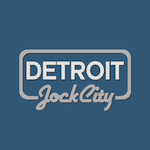 Want your voice heard? Join the Detroit Jock City team!
Write for us!
Whether or not Bates ends up in a Spartan jersey, things continue to look up for Michigan State basketball in the way of recruiting. Tom Izzo once again solidifies his program as the team setting the bar in the Big Ten conference.