Detroit Pistons: Rest in Peace the Palace of Auburn Hills
Today is a sad day for many Detroit Pistons fans; the Palace of Auburn Hills was demolished Saturday morning.
Much of the former home of the Detroit Pistons had been dismantled before Saturday morning's implosion. It seems like such a shame to watch that beautiful arena simply just destroyed. It's been a rough stretch of late for some legendary Detroit Sports arenas.
The Palace became the first NBA arena privately funded. The great Bill Davidson built the Palace for a whopping $90-million.
First, the Joe Louis Arena had demolished now we say good-bye to the Palace. Joe Louis Arena desperately needed some upgrading, yet the Palace remained in great shape. However, the arena did see some improvements before the Detroit Pistons officially joining the Detroit Red Wings downtown calling the brand new Little Caesars Arena home.
Many people like to knock LCA, but it's a superb arena. Once the product on the ice/court improves and we build some fond memories, we'll all come around to accept the new home of the Red Wings and Pistons.
I will miss the Palace; the 'Bad Boys' along with the 'going to work' Detroit Pistons headlined the building but we can't overlook all of the epic concerts and performers the building housed. The first couple that comes to the forefront of my mind that I enjoyed is Bob Segar (numerous times), Paul McCartney, and AC/DC, among plenty of others.
Sting became the first musical guest to ever perform inside the arena. Plenty more followed, including Aretha Franklin, U2, Bruce Springsteen.
That special run the Detroit Pistons enjoyed in that building will never be forgotten. That building housed three championship runs. The Detroit Pistons played their NBA Championship games in 1989, 1990, 2004, on the Palace hardwood.
Don't forget the "Malice at The Palace" when forward Ron Artest went ballistic as a member of the Indiana Pacers fighting a fan who perfectly landed a beer on him while he was lying on the scorer's table as pandemonium on the court boiled over. It was a brawl for the ages.
I was fortunate enough to witness both Chauncey Billups and Richard Hamilton's jerseys retired. A couple of evenings I will never forget.
The main thing I most definitely will not miss, the awful bottleneck traffic jam trying to leave the property after an event finished. Whoever engineered that setup needs to return to school.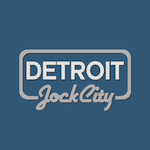 Want your voice heard? Join the Detroit Jock City team!
Write for us!
The Detroit Pistons called the Palace home for nearly 30 years. Current team owner Tom Gores purchased the Detroit Pistons and the Palace of Auburn Hills in 2011.