Detroit Lions: 2 preseason games perfect, 1 makes things complicated
NFL fans rejoice over the shortened preseason schedule, but what does it mean for the Detroit Lions?
The regular four-game preseason schedule NFL teams are forced to play during an ordinary year is such overkill. Due to COVID-19, the preseason schedule had been cut initially from four games to two. The idea of having two games made complete sense. It allowed organizations to play a home and away game to get used to all the procedures that need to be in place playing during this world-wide pandemic. Now it appears as there will only be one preseason game, and that complicates things for the Detroit Lions.
Two games would be perfect for the Detroit Lions, but by playing just one game, it doesn't give the young players recently drafted much time to get acclimated to the NFL. The Lions are set to field a young roster that includes plenty of 2020 NFL draft picks in starting roles. Those young players need time to get accustomed to the Detroit offensive and defensive schemes.
The first couple of weeks are usually back-up players trying to carve out a place on the 53-man roster generally chipping in on special teams. The third week is commonly used as a regular-season dress rehearsal, where starters typically play upwards of three full quarters. The fourth preseason week is usually all depth players trying to put something on film hoping to catch on elsewhere if they happened to be cut, or trying to latch onto a teams' practice squad.
Tom Pelissero reported yesterday that the players don't want any preseason, and hope for a more extended acclimation period.
The fringe players hoping to perform well enough to land a job will be very hard-pressed to put anything on tape if the preseason is skipped altogether. One preseason game will leave the Detroit Lions with three weeks of strength and conditioning, along with 20 days of practice, ten of which will likely be padded.
Any way we look at things, it's going to be difficult for the rookies, in particular, to get into the swing of things right out of the gate.
The Detroit Lions are expected to start at least one rookie at right guard, either Jonah Jackson or Logan Stenberg. With a limited preseason, I expect Joe Dahl to remain 'safe' at left guard. Other notable players this shortened preseason will affect are; return man Jamal Agnew who should comfortably solidify himself as the primary returner over rookie Justin Huntley who won't have the time to unseat Agnew.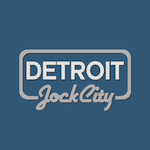 Want your voice heard? Join the Detroit Jock City team!
Write for us!
The shortened preseason should not disturb the rookie corner Jeff Okudah much. He's used to playing man-to-man during his college career. Although the Detroit Lions defense is much more complicated than just playing man-to-man, I expect Okudah's transition to the NFL will be smooth. Julian Okwara will probably take his lumps until he gets a few regular-season games under his belt, but from a pure pass-rushing situation, he will be ok with a shorter offseason program.