Detroit Lions: Trey Flowers set to excel with a little help from his friends
Trey Flowers performed 'ok' during his first season with the Detroit Lions, but expect greater things in year two.
General manager Bob Quinn made a huge splash in free agency a year ago signing Trey Flowers to a five-year, $90-million contract. Flowers was widely considered the top available free agent. Many Detroit Lions fans were not impressed with Flowers' production in year one, but it wasn't as bad as many think.
The Detroit Lions didn't have a threat on defense rushing the passer opposite Flowers last season. Detroit didn't see much of any interior pass-rush from either Damon Harrison or Mike Daniels. Harrison provided the organization with a spotty effort last year, even after holding out during the summer and striking a new deal. After the season, a teary-eyed Harrison contemplated retirement, saying he is tired of playing hurt.
We, as Lions fans, were played.
It appears Harrison had been tired of playing for head coach Matt Patricia and wanted out of Detroit. Leading up to the free agency period Harrison asked for his release, and the Lions obliged. That begs me to ask the question, was a disgruntled Harrison really giving it his all last year?
Mike Daniels mentioned he wanted to join the Lions to play for Patricia, who he'd call a defensive genius battled injuries all season long, limiting his effectiveness. Daniels is a player the Detroit Lions should consider bringing back this year to add depth to an already questionable line.
The Detroit Lions went out and drafted some rush help to play opposite Flowers by selecting Julian Okwara out of Notre Dame.
Okwara will, in all likelihood, start as an edge rusher opposite Flowers this season. Detroit also signed Jamie Collins, he is considered the best cover outside linebacker in football. He will help slow the often productive tight ends who play Detroit, leaving the Okwara brothers to generate a much-needed pass rush on the left side of the defense. Detroit is also expecting to see an impact from second-year edge rusher Austin Bryant, plus Patricia would be wise to experiment with Jarrad Davis in an edge-rushing type role this season.
Flowers will still see his share of double-teams this season, but unlike last season, someone else needs to step up and create pressure. Flowers signed that large contract and only produced seven sacks last season, much of that is due to fighting through a plethora of double teams and even being chipped by a tight end or a running back.
According to Pro Football Focus (PFF), Flowers provided the Lions with an overall mark of 83.0, which is very good. Probably much better than many would think. We knew at the time of the signing Flowers wouldn't be a 15 sack type of player. We should have expected ten sacks along with setting the edge and playing exceptionally well against the run.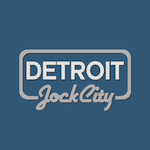 Want your voice heard? Join the Detroit Jock City team!
Write for us!
Flowers collected 50 tackles, two forced fumbles, seven sacks, and 62 hurries last season. It's safe to assume those numbers will all increase with the improvements made around him this season.