Detroit Tigers: Gregory Soto looking to carve out a unique role in 2020
Gregory Soto may prove to be an unsung hero as a member of the Detroit Tigers bullpen during the 2020 season.
After an up and down rookie campaign last season, Gregory Soto is looking to wipe the slate clean and provide the Detroit Tigers with a capable, live arm out of the bullpen. Soto also provides the Tigers with plenty of versatility moving forward.
Last season Soto split between the Detroit Tigers and the Toledo Mud Hens, the organization's triple-A affiliate, but didn't particularly fair-well at either stop. Soto made six appearances with the Mud Hens, making five starts posting a 0-3 record to go with his elevated 7.33 ERA.
With Toledo, Soto struck out 30 batters for a phenomenal 11.6 strikeout per nine innings pitched rate. The problem became when he didn't strike out a hitter; he usually yielded a hit which led to a run. During those six appearances, Soto allowed a whopping 25 hits and 19 runs over just 23.1 innings pitched.
Incredibly, the Detroit Tigers opted to recall the young left-hander, but it proves how thin the teams starting rotation had been last season.
Soto made seven starts in Detroit last season and 33 appearances overall. He compiled 57.2 innings during his rookie season en route to an ugly 5.77 ERA, and an atrocious 1.855 WHIP. Soto's strikeout per nine innings rate decreased at the Major League level, as expected, but it dropped off all the way down to seven strikeouts per nine innings. A far cry from that 11.6 per nine he posted in Toledo.
His nine home runs allowed in Detroit through just 57.2 innings pitched became problematic, he also allowed a mountainous 11.5 hits per nine innings and conceded 37 earned runs.
The Detroit Tigers originally signed Soto back in December of 2012 as an international free agent. He's never posted great minor league numbers, even in 2018, his first full professional season in single-A Lakeland, Soto produced a 4.45 ERA, allowing 56 runs in 113.1 innings pitched. The one thing he's brought with him is that 98 MPH-plus heater from the left side.
Detroit is banking on Soto putting things together this season as a 25-year old coming out of the Tigers bullpen. If Soto settles in, he will provide the Tigers with plenty of flexibility throughout this shortened 60-game season.
The Tigers may opt to use Soto in an 'opener' type role; splitting starts with someone like Daniel Norris. The organization will ease Michael Fulmer back into the rotation after nearly two years away from the game recovering from Tommy John Surgery. Detroit had mentioned they would use Fulmer as an 'opener' leaving a guy like Soto available to come in and throw multiple innings before handing the over to the one-and-done type arms in the bullpen.
Detroit may also use Soto in a situational lefty type role coming in mid-inning to face the minimum three batters. His potential to strikeout batters leaves us with optimism that he may turn into a reliable arm to come in out of the bullpen and strike his way out of a jam.
The alternative is allowing Soto to make spot starts at the backend of a Tigers rotation missing Jordan Zimmermann as the team continues to wait before bringing up phenom Casey Mize. Detroit will bring up Mize after the first week of the season, which will push his service time clock back a year.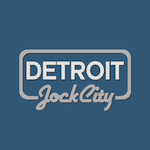 Want your voice heard? Join the Detroit Jock City team!
Write for us!
Aside from Tyler Alexander, Soto remains the only other left-handed option coming out of the bullpen.