Detroit Lions: Matt Patricia reverting to his New England days laughable
Somehow Detroit Lions head coach Matt Patricia continues to deflect the teams' fourth-quarter woes.
The year 2020 is anything but ordinary, yet the Detroit Lions continue to make us feel right at home with yet another atrocious fourth-quarter loss blowing a massive lead. This time it was the Chicago Bears rallying from 17 down behind Mitchell Trubisky's three passing touchdowns scoring 21 unanswered points leading the Bears past Detroit in week one.
It still makes my stomach churn thinking about it. It would be nice to try and put this horrible loss behind us and look to Detroit's week two matchup in Green Bay, but with head coach Matt Patricia going scoreboard on the media after the week one blunder makes things difficult to move on.
When ESPN's Michael Rothstein prompted the head coach about his coaching style, and if it has anything to do with Detroit continuing to blow fourth-quarter leads, Patricia went scoreboard on the media.
He reverted to his coordinating days with the New England Patriots, and those Championship defenses. Patricia mentioned "I've got probably one of the biggest plays in the fourth quarter in the history of the NFL where I think I did a pretty good job. So I don't think it's that."
I mean, are we going to go back five years ago and talk about Malcolm Butler's incredible game-winning interception against the Seattle Seahawks? Oh, and the man that called the offensive play is currently the Lions offensive coordinator. Come on Matt, be better.
It just seems like a selfish comment. This was when Patricia needed to deflect the statement in a way his mentor Bill Belichick is famous for and either say we're on to Green Bay or own the struggles and vow to get it fixed, not point to what he accomplished as Belichick's sidekick.
Patricia is now in year three, and he's only compiled a total of nine wins; it's not exactly a record to boast about, so as he went into defense mode, and those Patriot ties spewed out.
It seems like Patricia's ego may be his own worst enemy. Under his guidance, the Detroit Lions have allowed 11 fourth-quarter leads slip away in just over two years. If you are ok with that, I can't help you. It is simply unacceptable, this team can't seem to finish football games and that is on the coaching staff.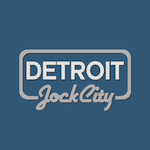 Want your voice heard? Join the Detroit Jock City team!
Write for us!
The Lions will face Aaron Rodgers, Kyler Murray, and Drew Brees over the next three weeks; there is a real good possibility Patricia isn't on the Detroit Lions sideline coming out of the teams' week five bye.