Detroit Red Wings: Yzerman wisely avoids claiming Tyler Johnson
The Detroit Red Wings wisely steered clear of placing a waiver claim on forward Tyler Johnson.
It was one of those moves that I feared Detroit Red Wings general manager Steve Yzerman would make, claiming a familiar face of Tyler Johnson on waivers. Johnson has four years remaining on his current deal that averages $5 million per season.
With the uncertainty of the NHL salary cap situation moving forward over the coming years, it is not wise to jump out and add a bunch of salary without being able to justify it. Johnson has enjoyed one stellar season during his career, along with a handful of respectable campaigns.
He has the makings of a younger Frans Nielsen or maybe Justin Abdelkader with a touch more offensive upside if you ask me. Sometimes when a player goes from being a complimentary piece to being a heavily relied upon offensive force, playing against the opponents better players, they crumble.
A good player, a player that can fill out a roster and be an exceptionally reliable bottom-six forward. But when you consider the high priced salary, the water becomes quite murky. It is extremely detrimental to the teams' depth to have a $5-plus million player skating among the teams' bottom six.
Last season with the Stanley Cup champs, Johnson recorded 14 goals and 31 points over 65 contests while averaging a career-low (as a regular)14:33 minutes of ice-time per game. It is worth noting that Johnson did record 29 goals the year prior, but like Abdelkader in Detroit, he may have benefitted from playing with excellent players.
The Red Wings will intelligently remain cautious regarding free agency with the uncertainty of the flat cap and its future.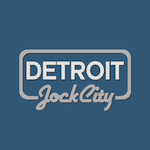 Want your voice heard? Join the Detroit Jock City team!
Write for us!
Johnson went unclaimed on waivers, and now the Tampa Bay Lightning have a decision to make. They were unable to shed that salary, and perhaps a buy-out will be the only route left in which my mindset will change if the price becomes in the neighborhood of $3 million per season for Johnson's services.