Detroit Lions: Making the case to trade Matthew Stafford
Should the Detroit Lions contemplate trading quarterback Matthew Stafford?
Matthew Stafford has been a phenomenal sports figure for the city of Detroit; he's been a great teammate (by all accounts), awesome in the community, and nothing but the perfect face of the franchise, but all that said, he's missing a signature win. With Stafford now 32-years old, should the Detroit Lions seek a trade for the former first overall selection?
It's been written many times, but this is the first time I am doing so, and it just doesn't feel right. I've regularly defended Stafford; I refuse to blame him for the organization's incompetence.
Sure, the organization by many accounts wasted the talent of Calvin Johnson, but don't forget they didn't exactly surround the star receiver with much of a supporting cast. For the record, it's the same franchise that foiled the career of the great Barry Sanders.
Take a look at the Atlanta Falcons. Stafford's good buddy Matt Ryan has had the talented Julio Jones, Roddy White, Tony Gonzalez, a pair of capable running backs, and now Calvin Ridley. And no, Roy Williams, Shaun McDonald, Bryant Johnson, Titus Young, and Nate Burleson don't compare.
That is just on the ball's offensive side; when the Falcons earned a Super Bowl birth, they deployed plenty of talented defenders led by Vic Beasley and current Detroit Lions cornerback Desmond Trufant.
The Detroit Lions, in turn, continued to miss on early draft choices. It is like beating a dead horse, but the franchise used a top-ten pick on tight end Eric Ebron forgoing to pick Aaron Donald. This Lions organization has also missed on cornerback Teez Tabor, Laken Tomlinson, Jarrad Davis, Ameer Abdullah, and A'Shawn Robinson.
The jury is still out on Jeff Okudah and Jahlani Tavai. The Lions selected all of these players listed in the first two rounds of their respectful draft year. A franchise can ill-afford to swing and miss this often in the early rounds of the draft and expect to succeed. These are all supposed to be premium picks that will create a team's foundation for the years to come.
Stafford has produced gaudy statistics at times throughout his career. He's tossed for more than 5,000 yards in a single season, more than 40 touchdowns in that same season, but he's failed to guide his team to a single playoff victory, this in his twelfth NFL season.
Although I refuse to put the dysfunctional front office on the shoulders of Stafford, I do believe the quarterback at some point needs to take things into his own hands and either speak up to ownership in hopes of altering the direction of the team or play a significant role in recruiting players to join him.
It's become clear over the years that Stafford doesn't have that type of personality, and it's somewhat detrimental to a franchise that can't seem to get out of its own way. If Stafford won't demand better and would rather remain mute on asking for a trade, perhaps the Detroit Lions as a franchise should consider setting him free in exchange for a boatload of future assets.
The Lions still have an opportunity to land a significant haul for Stafford's services, and there is a market. The underwhelming Dallas Cowboys just lost Dak Prescott to a gruesome broken ankle, and he is also a pending free agent. Stafford would fit perfectly in that Dallas offense led by former Packers head coach Mike McCarthy. As of now, the Cowboys will turn the reins over to Andy Dalton, and for an owner like Jerry Jones who loves to make a splash, Stafford may be high on his grocery list.
The San Francisco 49ers appear to be growing old with the mediocre play of Jimmy Garoppolo. Head coach Kyle Shanahan had tremendous success with Matt Ryan as his signal-caller in the past. The heavily injured 49ers would greatly benefit from the quarterback play Stafford could provide.
A couple of other teams that could use Stafford's services are both New York clubs and the Indianapolis Colts.
If Bob Quinn opted to make a bold move, it would surely come as a surprise understanding he elected to play it safe with the third overall pick in the 2020 draft passing on Tua Tagovailoa and even Justin Herbert yet took a cornerback.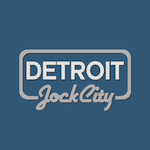 Want your voice heard? Join the Detroit Jock City team!
Write for us!
Suppose the Lions did choose to select their future quarterback trading Stafford before the deadline would be a real possibility. Now, it's just something that should be considered, yet won't be, well…because it's the Lions.