Detroit Red Wings: Predicting Filip Zadina's full-year potential
With general manager Steve Yzerman confirming Filip Zadina's place in the lineup, how will he perform in the 2020-2021 season? Discover Zadina's point potential, lineup placement, and more with the Detroit Red Wings.
Filip Zadina is a creative, tenacious player with a penchant for quick one-timers and fake-out goals. Originally touted as a top-three talent in the 2018 NHL Entry Draft, Zadina fell to the Detroit Red Wings due to surprise selections by the Ottawa Senators and Arizona Coyotes.
Since 2018, Zadina has spent time between the Red Wings and the Grand Rapids Griffins in the AHL. He's been smoothing out every facet of his game in anticipation for his big debut, and in the 2019-20 season, he secured it.
In a press conference at the start of the offseason, general manager Steve Yzerman confirmed that Zadina will be on the Red Wings' opening day roster. With that being said, what is Zadina's potential in his first full season? Will he soar beyond expectations, or will he spend the season adjusting to a full-time schedule?
Zadina in the lineup
With Zadina's high-scoring potential, it would be wise for head coach Jeff Blashill to place Zadina somewhere in the team's top-six. He will likely find a home on the second line, as the chemistry between Dylan Larkin, Anthony Mantha, and Tyler Bertuzzi is working wonders with their offense. He'll likely slot in on the second line with teammates like Robby Fabbri and Vlad Namestnikov with appearances from Bobby Ryan and Valtteri Filppula when injuries arise.
With Namestnikov and Fabbri as teammates, Zadina will have more room to exercise the creativity that earned him such high marks in the draft. Fabbri's passion for passing and Namestnikov's responsible two-way play are the perfect set-up pieces for Zadina's finishers. The trio has the potential to be a formidable line if they're able to create some chemistry, especially if Zadina starts the season off hot.
Predicting Zadina's point totals
It can be hard to assume the point totals for a player in his first full-time season. It's even harder when you consider that Zadina is playing on a Detroit Red Wings roster that earned just 17 wins last year. While the roster has undergone significant changes, a realistic outlook is important when considering the team's overall depth.
Zadina is a perfectly potent player on his own, but in his first year, assuming he eclipses, the 70-point plateau is unrealistic at best. Additionally, the NHL is considering a shortened 60-game season, which will reduce the amount of opportunity Zadina has to score.
Realistically, Zadina will end the season anywhere between 45 to 55 points. For a rookie, that's an outstanding start. After all, Larkin finished his first season with 45, and he's now the team's best overall player. Unless Zadina goes on a scoring tear and earns a spot on the top line, it's best to assume he has a ceiling around 55 points for his rookie season.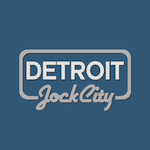 Want your voice heard? Join the Detroit Jock City team!
Write for us!
All in all, the future is bright with Filip Zadina. He's a wildly creative player who leverages his confidence in every facet of his game. He'll be a staple on the Red Wings' top-six for years to come and a mainstay on the power play.