Detroit Pistons: Derrick Rose avoids serious injury, ready to go Friday
Detroit Pistons point guard Derrick Rose avoids serious injury and is expected to play Friday night.
The 1-7 Detroit Pistons will play host to the 6-2 Phoenix Suns Friday night and likely have former league MVP, Derrick Rose, back in their lineup. Rose left Wednesday's tilt against the Milwaukee Bucks after banging knees with Giannis Antetokounmpo, who'd been a bit stretched a bit wide setting a screen.
Anytime it comes to a knee issue and Derrick Rose, we need to stop and take a deep exhale. As you surely know, Rose has a rich history of significant knee issues. In 2012 the former MVP tore the ACL in his left knee during a playoff game versus the Philadelphia 76ers. The injury sidelined the star for the entire 2012-13 season.
Shortly after returning to the court, Rose once again required surgery to repair his meniscus, this time on his right knee during the 2013-14 season and required a similar surgery on the same knee in 2015.
It's awful to assume but watching Rose limp his way to the Detroit Pistons locker room with approximately one minute left in the first half of Wednesday's game brought an abundance of bad memories to the forefront of one's mind.
The initial hope was that Rose would get a jump start on some halftime treatment and would be good to go for the second half. That proved not to be the case, which again kept the wheels turning.
Later we'd hear upon further examination Rose suffered a knee bruise, a sigh of relief. Not only would another serious knee injury be devastating for Rose, but also the Detroit Pistons who are extremely thin at the point guard position after losing rookie Killian Hayes to what is expected to be a season-ending torn labrum in his right hip.
Rose was able to practice Thursday and is expected to suit up Friday night. The Detroit Pistons are also expected to see the return of Josh Jackson. It's a hopeful sign understanding Devin Booker, and Chris Paul are coming to town.
Detroit was forced to play Delon Wright at the point along with Saben Lee after seeing Rose exit for the remainder of Wednesday's game. Wright had been slated to play exclusively at the point, becoming the Detroit Pistons' starting PG after the Hayes injury, but he'd been used as a two-guard prior.
Even with Hayes' injury, Rose remains delegated to coming off the bench for Detroit but essentially plays the critical minutes during the game, often used as the 'closer' playing late in contests; if you can even call it that on a 1-7 team.
When prompted on Rose's role, head coach Dwane Casey continues to say they are trying to manage Rose's minutes, and he has an ability to manage that better using him primarily with the second group.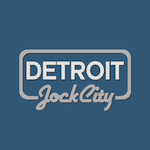 Want your voice heard? Join the Detroit Jock City team!
Write for us!
Rose is averaging a touch over 24 minutes per night through his first seven games of the season. The veteran guard has stashed a line of 15.3 PPG, 5.4 assists, 2.3 boards, and 1 steal per game this season while shooting just a mere 42% from the field. Look for Rose to avenge his slow start in the coming weeks.