Detroit Lions: Conflicting reports surrounding Robert Saleh's interview
There seem to be conflicting reports surrounding Detroit Lions head coaching candidate Robert Saleh.
The Detroit Lions are well into an extensive general manager, and head coaching hunt. The odds on favorite for the head coaching vacancy seemed to be the local product, Robert Saleh. The Dearborn, Michigan native has exploded onto the scene after back-to-back stellar seasons calling a stout San Francisco 49ers defense.
Saleh recently interviewed with the Lions, but there are conflicting reports about how well the interview went with the 49ers defensive coordinator. This from Detroit Sports Nation;
"Saleh did not do very well in the Detroit interview, I was told. And is not a shoo-in to get the job," Aaron Wilson of the Houston Chronicle said during a radio interview with SportsTalk 790's Adam Clanton and Adam Wexler
Since that report surfaced, Detroit Lions beat writer Dave Birkett of the Detroit Free Press quickly squashed that initial report.
It was a severely banged up 49ers defense in 2020, yet San Francisco still managed to produce one of the league's top defenses.
The 49ers allowed 5,030 total yards in 2020, fifth-best in all of football. In 2019, the 49ers produced the second-best defense allowing just 4,509 total yards. To give you a comparison, the Detroit Lions allowed a league-worst 6,716 total yards of offense in 2020.
Despite playing without a host of star defenders for most of the season, the 49ers ranked fourth-best, defending the pass allowing 3,327 yards, along with 1.703 on the ground, which ranked seventh-best.
Those are significant numbers understanding the 49ers were without most of their starting defense all season long. Instead of having Nick Bosa, DeForest Buckner (traded), Dee Ford, Soloman Thomas, Richard Sherman, Jaquirski Tartt at his expense Saleh had been forced to scheme with the players available.
Saleh got stellar production from players like Kerry Hyder, who led the 49ers with 8.5 sacks and 18 quarterback hits. D.J. Jones recorded 20 tackles and three sacks, and Jamar Taylor made a pair of interceptions. Detroit Lions fans are familiar with Hyder, but the others are not exactly household names.
Every starting cornerback missed time in 2020. Richard Sherman played in just five games, Emmanuel Moseley played in 12, Ahkello Witherspoon appeared in just 11, K'Waun Williams appeared in only eight games. A rejuvenated Jason Verrett led the way playing in 13 contests.
Injuries occur each year, but this 49ers team had been stricken with injuries right out the gate this season, and we're only talking about the defensive issues in this article. If you follow football, you are likely aware of the abundance of injuries this club sustained on the offensive side of things as well.
Unlike in 2019, where Saleh had a stable of stallions at his disposal, the 49ers defense created an abundance of pressure without having to blitz. It was a defense that blitzed the fourth-least (20.9%) yet generated the second-best pressure rate of 28.7%.
In 2020 Saleh had been forced to scheme a defense to succeed with the players available. Unlike '19, the 49ers blitzed a whopping 33.6% of the time, the tenth most in football to generate the 16th most pressure of 22.7%. (via Pro Football Reference).
I admire Saleh's willingness to adapt to the current situation, it's something Detroit refused to do under Matt Patricia.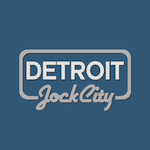 Want your voice heard? Join the Detroit Jock City team!
Write for us!
Of all the head coaching candidates, I prefer Saleh. I don't dislike Marvin Lewis, but to me, he'd be the safe hire. Saleh may not work out, he's never been a head coach, but he certainly has a high ceiling. At this point, the Detroit Lions need better than just a good coach like Lewis; they need to swing for the fences hoping to land an elite coach.