Detroit Tigers need to consider signing free agent catcher Alex Avila
The Detroit Tigers need to consider a reunion with veteran catcher Alex Avila.
The third time is a charm, right? I can't imagine the excitement that one would feel knowing they have the opportunity to sign their son or daughter to a professional contract. That is precisely becoming a real option for Detroit Tigers general manager Al Avila.
Alex Avila had been drafted twice by the Detroit Tigers, the first time coming back in 2005 when the organization spent the 34th overall pick on his services as a high school student. Rather than join the Tigers, Avila opted to attend the University of Alabama to be re-drafted by Detroit in the fifth round (163rd overall) of the 2008 MLB Draft.
After spending his first seven seasons with Detroit, Avila signed a one-year deal with the Chicago White Sox before signing back with the Tigers the following year.
Al Avila then traded his son back to the city of Chicago, but this time with the Cubs along with relief pitcher Justin Wilson in exchange for corner infielder Jeimer Candelario and shortstop Isaac Paredes. That is a win for papa Avila.
After finishing the year in Chicago, Alex Avila signed with the Arizona Diamondbacks for a pair of season's and then Alex spent the COVID-19 shortened season with the Minnesota Twins. Now, Avila is a free agent once again, and someone Al needs to consider bringing back to Detroit for the third time.
Alex Avila turns 34-years old later this month, but with the uncertainty surrounding the Tigers catching position Avila can provide Detroit with a veteran signal-caller to help bring along this youthful Tiger pitching staff.
As it stands now, the Tigers will be forced to sift through the likes of newly signed Dustin Garneau, along with Grayson Greiner, Eric Haase, and Jake Rogers to make up the tandem in 2021. As you can see, it is a less than ideal situation. At this point, Avila needs to strongly consider re-signing free agent Austin Romine as well.
If not Romine, why not Avila?
Personally, I have no faith in Greiner, Haase, or Garneau at the big league level. I am not ready to completely give up on Jake Rogers, but he hasn't been trending in the right direction. Al Avila needs to provide Rogers with a reliable mentor; his son fits the mold.
Alex Avila may not hit for average, or power but he tends to find himself on-base far more than expected for a hitter that hovers around .200. Alex has stashed a career .235/.348/.394 line. Avila basically draws a walk every other game he plays. Over the course of his career, he's drawn 509 walks in 1,018 games.
Avila has a career split of .240/.357/.416 against right-handed pitching, as opposed to .213/.309/.309 versus lefties. This is where he'd pair nicely with Rogers, who has stashed a very respectable .286/.375/.619 in a tiny sample size (25 AB) hitting against lefties, but basically, an automatic out hitting against right-handed pitchers (.088/.186/.176).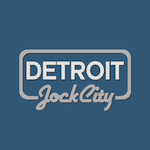 Want your voice heard? Join the Detroit Jock City team!
Write for us!
Signing his son to a one-year contract wouldn't be the worst idea Al Avila could drum up.