Detroit Lions Head Coaching Rumors: Eric Bieniemy can bring change
It's been just another sub-par season for the Detroit Lions who now sit without a general manager or head coaching.
The Detroit Lions have made some progress rebuilding their front office immediately following the regular season. Those are great first steps, but the two most important hires are still in question. Who will be the next general manager, and head coach?
Matt Patricia was fired this season after a record of 13-29-1 in two-plus seasons. I will admit, he did struggle with a lot of injuries to big names and bad luck in games, specifically Monday Night Football against the Packers in 2019.
Detroit needs to change its mindset when hiring a head coach. They have made the playoffs three times since 2010 but have been bounced all three times in the first round. They also have more 10 loss seasons than 10 win seasons. It's time for a change.
The Lions need to hire someone who can revolutionize their offense—a coach who has had experience working with elite talent. A coach with experience not only coaching in the postseason but coming out of it with a Lombardi Trophy. Eric Bieniemy has entered the chat.
Bieniemy is the perfect candidate for the job. He had coached in the NFL since 2006 when he began as the running backs coach for the Vikings. He was a perfect mentor to future hall of fame running back Adrian Peterson, especially during his 2008 MVP campaign.
The talk around the rumor mill has pointed to Robert Salah, Defensive Coordinator for the 49ers as the leading candidate for the job, but maybe it is time to shake things up. Detroit needs to improve the offense before they can focus on their defense. Darrell Bevell is an example as he took an offense that struggled to move the ball downfield on first and second down and changed to more of an air-attack offense, but the Lions led the league in incompletions on first down in 2019.
This approach not only becomes appealing to a head coach but a rookie quarterback. This draft has a wide range of quarterbacks. With the Lions picking at the seven spot, they could draft Zach Wilson or Trey Lance. Pairing one of those two with Bieniemy could be a lethal combination if executed correctly.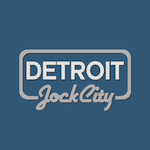 Want your voice heard? Join the Detroit Jock City team!
Write for us!
Eric Bieniemy is the right choice for the Detroit Lions head coach vacancy. He has proved he can create a high powered offense. He has the postseason experience needed to lead. He has shown that he is capable of developing talent. 2021 is the year for curses to be broken. Bieniemy is the man who can end the championship drought.