Detroit Red Wings: Evgeny Svechnikov decision very disappointing
The Evgeny Svechnikov experience with the Detroit Red Wings may be over before it really got started.
The former first-round draft pick, Evgeny Svechnikov, had been placed on waivers Monday as the Detroit Red Wings trim their roster before Thursday's season opener against the Carolina Hurricanes.
Unfortunately, Svechnikov couldn't solidify a job on Detroit's third line during training camp prior to the start of the 2021 COVID-19 shortened NHL season. The Detroit Red Wings initially drafted the Russian winger with the 19th pick in the 2015 NHL Entry Level Draft.
I'm sure Svechnikov had been hoping to earn a spot in Detroit, and I assume it was only magnified knowing the Red Wings open the season against the Hurricanes where his younger brother Andrei Svechnikov has become a star.
Evgeny Svechnikov has had a professional career slowed due to various injuries, and that once again became the theme this Winter during training camp. Svechnikov missed time due to an arm injury. Earlier in his career, he'd been forced to miss an entire season after requiring season-ending knee surgery.
Head coach Jeff Blashill recently described the decision;
"Unfortunately, Evgeny has had a number of injuries so he hasn't been able to show a full kind of season of where he is at," coach Jeff Blashill said Monday. "But we also have to make roster decisions and you're restricted to your roster.

"Nothing is permanent. You have that risk, potentially, of losing guys, but let's see where we're at here at noon tomorrow."
Being placed on waivers does not necessarily mean it's over for Svechnikov with Detroit unless he is claimed before Tuesday's noon deadline, of course.
There is an outside chance a fringe team looking for a third-line winger with scoring potential may take a flier on Svechnikov due to his team-friendly salary. The claiming team would be on the hook for a mere $875,000 for 2021 as the 24-year old will once again become a restricted free agent at seasons' end.
Svechnikov has never lived up to his draft position, only appearing in 20 career NHL games, recording a pair of goals and two assists totaling four points. Svechnikov has achieved a solid 50.9 Corsi For Percentage, but that comes while averaging a shade over nine minutes of ice time per contest.
Ice time in Detroit seems to become an issue often. Jeff Blashill far too often took the 'Mike Babcock' approach when allocating ice-time. Veterans are generally relied upon, leaving the youngsters to earn their ice. I don't completely disagree with the strategy, but similar to Filip Zadina, Svechnikov struggled to mesh with fourth-line grinding type players. This philosophy completely changed the second Steve Yzerman had replaced Ken Holland as Detroit's general manager.
It appears Blashill will be taking a different approach with Zadina in 2021, as the top-scoring prospect is slated to start on Detroit's second line.
Scoring-type players need to play with skilled players, not grinders. For Svechnikov to only manage nine minutes per game over 20 scattered games isn't enough to build any offensive momentum.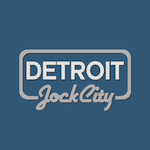 Want your voice heard? Join the Detroit Jock City team!
Write for us!
If Svechnikov clears waivers, it won't just create roster flexibility; he will have an opportunity to play as a top-six forward in Grand Rapids. If Svechnikov can get off to a hot start with the Griffins, there is a good chance we will see him back in Detroit mid-season.