Detroit Red Wings: A new year but same issues leading to similar results
It's a new year, still a relatively new season, but apparently, it's the same old Detroit Red Wings.
Don't mistake the sour phrase with the one usually used when referring to the Detroit Lions. The Lions earned that 'same old Lions' expression after years and years and years of mediocre to atrocious football. The Detroit Red Wings have been trending downward for quite some time, but we're not ready to compare the two franchises yet.
The Detroit Red Wings have some positives to look forward to throughout their organization that we certainly need to point out, like Lucas Raymond and Moritz Seider. When you start to look up and down the current lineup, head coach Jeff Blashill is forced to deploy night in and night out is bleak, to say the least.
When I think about the Red Wings over the past few seasons, a couple of things stand out. It's a defense core that's been unable to skate their way out of trouble or even comfortable enough to navigate their way through traffic and exit the zone.
How many times do we see the Red Wings exhaust themselves in their own zone, failing over and over again to clear the puck? It's been a constant issue probably since Nicklas Lidstrom retired.
It's not all on the defense either; rookie forward Mathias Brome became the lastest victim of highlighting the teams' defensive zone woes on Thursday's loss to the Predators in Nashville. A Red Wing defender rifled the puck around the wall from behind Detroit's goal to an open Brome, who fumbled with the puck and then failed to exit the zone.
With a tick less than a minute left to go in the third period, a Dante Fabbro shot beat netminder Thomas Greiss to break the tie and eventually give the Predators a 3-2 victory.
Same old Detroit Red Wings.
The second this play occurred, I couldn't help but wonder what the pushback would be had it been Anthony Mantha? Mantha has become a punching bag among fans and Jeff Blashill after making the power forward a healthy scratch last week.
Again, I understand trying to motivate a player like Mantha, who sometimes forgets to move his feet and is caught watching the play far too often. But why is Blashill removing a player with four goals, four assists, totaling eight points (second on the team) in 14 games? Mantha is a minus -8 while averaging just over 18 minutes per game. Mantha's Corsi For Percentage comes in at a stellar 56.8%.
Brome does many things right, but he's failed to record a single point in his first 13 NHL games while maintaining a lackluster CF rate of 43.7%. Brome is also a minus -6 on the season.
I still hope Brome figures things out, but perhaps we are a bit too hard on Mantha and not nearly as critical of Brome, who has been playing on Detroit's so far in 2021?
The Detroit Red Wings scoring woes continue.
Another awful trend that seemingly won't go away is the teams' lack of scoring. We are just a year removed from 'arguably' the worst single-season in Red Wing history.
The organization is following that up with yet another atrocious season, and if it weren't for the Ottawa Senators would be firmly in last place once again. The Red Wings finished 31st in both goals for and against last season; this year has been much of the same.
The Red Wings rank last, averaging a mere 1.9 goals per game, and currently produce the 30th ranked power play that converts on just 8.5% of their opportunities. The league average is over 21%. Detroit ranks 29th in total goals for with 29 and 27th in goals against at 49.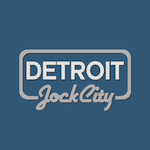 Want your voice heard? Join the Detroit Jock City team!
Write for us!
Aside from Dylan Larkin, who leads the Red Wings with nine points, followed by Mantha, Bobby Ryan, and Tyler Bertuzzi (currently injured), Detroit is not getting any consistent offensive contributions elsewhere throughout their lineup. It's become an exhausting trend.