Detroit Pistons: Delon Wright trade opens the door for Saben Lee
It was a surprisingly quiet trade deadline for Detroit Pistons general manager 'trader' Troy Weaver. As Thursday's NBA trade deadline approached, I expected the Pistons to be fairly active, but other than moving veteran guard Delon Wright for Cory Joseph and two second-round picks, Detroit stood pat.
This deal should immediately benefit Saben Lee along with Frank Jackson.
Trading Wright wasn't much of a surprise, but the Detroit Pistons had other assets to offer playoff teams for low-value returns. I'm shocked no one came calling for the sharp-shooting Wayne Ellington. The 33-year old shooting guard is converting on a whopping 43% from beyond the arc.
Other names thrown around the rumor mill over the past few days in addition to Wright and Ellington, had been 20-year old Sekou Doumbouya, Mason Plumlee, Josh Jackson, and even the emerging star Jerami Grant.
After what was expected to be a busy trade deadline for the Detroit Pistons, it was just the opposite.
Earlier in the week, the Detroit Pistons were linked to both Victor Oladipo and Norman Powell. I hoped Detroit chose against giving up draft capital, especially their 2021 lottery pick, to add a pending free agent.
I must say I was quite relieved to see Oladipo and Powell both traded elsewhere. Oladipo is headed to join the Miami Heat, and Powell was traded from the Raptors to Portland for Gary Trent and Rodney Hood.
Detroit was also mentioned in some Aaron Gordon rumors, and he would indeed be apart of the Orlando Magic firesale but landed in Denver. The Magic also sent star center Nikola Vucevic to the Chicago Bulls in a deal with Otto Porter going the other way. Orlando also sent Evan Fournier to the Boston Celtics for Jeff Teague and picks.
The Detroit Pistons will save about $6 million by sending Wright to the Kings. Along with Joseph, Detroit receives the Los Angeles Lakers 2021 second-round pick and the Kings second-round pick in 2024.
Wright had been averaging 10.4 points, 5 assists, and 4.6 boards, along with shooting 46.4% from the field and 34.8% from three with the Pistons this season.
Joseph is owed $12.6 million next season, but only $2.4 million is guaranteed, which means he will likely be a candidate to be bought out this offseason. Wright had been owed $8.5 million next season.
Joseph is simply a backup point guard that has averaged 6.9 points per game over the course of his career and is averaging 6.6 points this season, playing 21.5 minutes per game through 44 games.
The 29-year old guard will likely play out the season behind Dennis Smith Jr, Lee, Jackson, and Killian Hayes if he can return at some point this season.
The trade should open the door for the rookie Lee to step-up down the stretch for the Pistons. The 21-year old is averaging 5.5 points and 2.7 assists but is shooting 50% from the field and a whopping 57% from beyond the arc in 14.4 minutes per game.
Earlier in the season, Lee scored double-digits in four of six games, two of which saw the athletic guard exceed 20 points. Since then, Lee has averaged just 2.5 points over the last eight contests. I hope moving Wright gives Lee more opportunities to develop.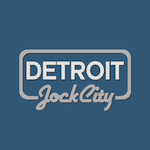 Want your voice heard? Join the Detroit Jock City team!
Write for us!
Frank Jackson should also see a significant increase in playing time as well. Jackson is averaging 4.9 points per game while playing just over 12 minutes on average per night.