Detroit Tigers: It's a great time to be outfielder Akil Baddoo
They make movies about stories like this. Detroit Tigers rookie outfielder Akil Baddoo is off to a scorching start, and fans can't get enough.
We may have already arrived at the point where Detroit Tigers fans will belch out the name Baddoo, holding the doo, until they run out of air to a fellow fan in passing.
It's crazy how things work out.
The Detroit Tigers selected Baddoo in the Rule 5 Draft from the Minnesota Twins. This means he'd need to remain on the Tigers 26-man roster for the duration of the 2021 regular season, or he'd need to be returned to the Twins.
The odds were that the Detroit Tigers planned on keeping Baddoo around as a utility outfielder and pinch-runner to begin the regular season. The rebuilding Tigers could afford to take a flier on a guy like Baddoo, who is just 22-years old and a former second-round draft choice from back in 2016.
Here's the catch, though.
Until this Spring with Detroit, Baddoo hadn't really seen much success; in fact, he didn't play an inning in any competition above Single-A ball before making the Tigers opening day roster.
Baddoo started to garner some hype in Spring Camp after stashing a Grapefruit League line of .325/.460/.750 to go with hitting five home runs, driving in 11, and stealing four bags in 21 games.
Impressive indeed, but just when many expected the kid to cool off, he's continued to rake in the regular season.
Akil Baddoo is exactly the kind of player that Detroit Tigers' fans have been waiting for.
On Sunday in his first MLB game, Baddoo took the first pitch of his career and deposited it over the left-field fence for an opposite-field home run.
He'd follow that up on Monday with a ninth-inning Grand Slam, again to the opposite field. Just when you'd assume the magic would burn out, Tuesday Baddoo hit a walk-off single in extra innings to defeat the team that gave up on him. Amazing. Quite a way to break into the leagues, huh?
I don't know if Baddoo is the next Anthony Gose, Chris Shelton, or Brennan Boesch, but I'll sure enjoy this hot start while it lasts.
Ultimately the hope is Baddoo becomes an everyday outfielder, and again, at just 22-years old his skill-set will complement the Detroit Tigers' top positional prospects, Spencer Torkelson and Riley Greene, for years to come.
While it's certainly a small sample size, Baddoo has the makings of a five-tool player. He is listed as a left fielder but will also spend plenty of time in center field, which goes to show you how athletic this young man is. You need to eat your Wheaties on a day you are expected to patrol the large center field in Detroit.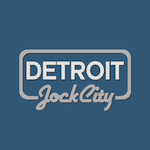 Want your voice heard? Join the Detroit Jock City team!
Write for us!
The youngster is hitting a whopping .429 in his first seven at-bats with two home runs, five runs batted in, and a stolen base out of the gate in 2021.