Detroit Tigers: It's time to move Miguel Cabrera down in the lineup
It's time for the Detroit Tigers to remove their future first-ballot Hall Of Fame first baseman from the heart of the lineup.
I'm sure it will be a tough conversation for manager A.J. Hinch to have but hitting Miguel Cabrera third or fourth in the batting order every night is detrimental to even these Detroit Tigers. Father time catches up with everyone, and the former league MVP and Triple Crown winner hasn't been that type of player since 2016.
I need not remind you that we're here in 2021 observing a player that is just a shell of what he once was. Part of the equation in all of this is that Cabrera needs also to identify that he's not able to produce in the same fashion as he once could.
The Detroit Tigers will play Miguel Cabrera every day, which allows him to chase milestones, but it's time to chase those numbers hitting in the bottom half of the lineup.
Before Tuesday's contest in Milwaukee, Cabrera sits with 2,891 career hits, only a mere 109 knocks shy of 3,000. Miggy is also on a quest to earn 500 career home runs and currently sits nine short of the achievement. Those are two big-time career milestones we'd certainly love to see the big-fella achieve in 2021, but unless Cabrera picks up the pace, they both may not be reached until next season.
I want to think that Cabrera will hit nine more home runs this season and 109 total hits, but here we are in June, and he's only recorded four home runs and 25 hits so far this season.
Cabrera is only hitting .184 in 2021, with a .263 OBP, .279 SLG, and .543 OPS. Only five of his 25 total hits in 2021 have been extra-base knocks. To go with those four home runs, he's recorded one measly double. Overall, it's by far the worst season of the 38-year old's professional career.
Cabrera has also hit into eight double plays already this season. Tiger hitters are getting on base in front of him, and he's just often squandering the teams' opportunity to drive in a run.
As it stands, Hinch usually rolls with Cabrera hitting in the meat of the Detroit Tigers lineup while splitting his time between first base or serving as the designated hitter. I understand that the Tigers are not competing for anything, and perhaps Cabrera is valuable in other facets of the game.
Miguel is widely considered one of the best right-handed hitters of his generation, and he can be a valuable asset to Detroit's youthful hitters during this extensive rebuild.
The bad news, Cabrera is signed thru the 2023 season and earns a whopping $30 million this season, and is set to make an additional $32 million per season over the next two. I realize the at the time of his massive extension, he was coming off of that MVP, Triple Crown season, and this deal would look ugly down the road, and here we are. It is just as advertised back in 2016.
Hinch likes to plug in veteran Robbie Grossman at the top of the Tigers lineup, followed by Harold Castro and Jeimer Candelario, if Cabrera is slated to hit fourth. If Hinch wants Miguel hitting third, it often goes Grossman, Candelario, and Cabrera one thru three.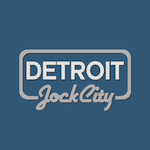 Want your voice heard? Join the Detroit Jock City team!
Write for us!
It's time to slide Cabrera down to sixth or seventh and elevate players like Jonathan Schoop, Akil Baddoo, and even Nomar Mazara.