Detroit Lions: A balanced rushing attack will be the key to 2020 success
Expect the Detroit Lions under the direction of offensive coordinator Darrell Bevell to deploy a robust rushing attack in 2020.
When you look back at what many of us were writing a year ago, you will find much optimism and confidence surrounding the Detroit Lions. It was a team set to enter the second year of having Matt Patricia at the helm, and with a new play-caller on offense that left us preaching hope.
If you happen to be excessively bored, I'd urge you to scroll back to last summer and read what we continued to write about Darrell Bevell joining the Detroit Lions here. I can't say that I wrote a negative article about the hire.
Sure the knock everyone goes to is that atrocious call from the one-yard line in the Super Bowl against the Patriots. It was one of those cases where the coordinator over-thought the situation. Everyone in the World understood that Marshawn Lynch, who was having his way running the football, was going to take the handoff, sealing the Super Bowl title for Seattle. Instead, Bevell called a passing play that led to Malcolm Butler jumping the route, in turn, sealing another title for the Patriots.
That's something Bevell will live with for the rest of his life. I'm sure he still has nightmares about that decision. I bet you Bevell has the words scroll across his mind 'hand the football to Lynch' when he closes his eyes from time-to-time. It's over. That's the knock-on Bevell.
Entering last season, we expected to witness a Detroit Lions power-run offense mixed in with the deep play-action passing attempts that compliment Matthew Stafford's enormous arm strength.
Unfortunately, that didn't exactly come to fruition. Throughout the first eight weeks of the regular season, it was Stafford putting on a show, and although the Lions led in every single game, it was an atrocious defense that failed to slow a plastic bag blowing in the wind that became the leading cause for concern.
The Detroit Lions rushing attack struggled mightily again in '19; it was Deja Vu.
The Lions hadn't seen a respectable lead back since Reggie Bush, and haven't had a genuinely elite running back since Barry Sanders.
I was fascinated to see how Kerryon Johnson would produce in Bevell's offense. At the very least, I expected Detroit to produce a top-15 rushing attack; they finished 21st. Unfortunately, Johnson struggled to garner any traction only producing 3.6 yards per carry before being placed on the injured reserve.
It was Stafford standing in the pocket, wheeling and dealing on pace to throw 40 touchdowns and 5,000 yards before his injury.
The finger needs to be pointed at all parties involved. Bevell needs to focus on running the football, and the players need to put their coaching staff in the correct situations to be able to run the football.
If the offensive line is struggling to get any type of push, it's difficult to continue calling rushing plays that end for a two or three-yard gain. If you feel that the Detroit Lions bolstered their offensive line this offseason, all I can say is, I hope you are right. I need to see the rookies working at the professional level before I can make an accurate assessment.
Detroit is clearly focused on their offensive line, but are they that much better? The Lions drafted a pair of intriguing guards in Jonah Jackson and Logan Stenberg, one of which is expected to start immediately. There is a chance both guards start if they can both edge out Joe Dahl in what is expected to be a vigorous offseason competition.
The problem is, all three are not as talented or capable as the guy they allowed to walk, Graham Glasgow. All three have the potential to develop into better players, but today they are not. One spot Detroit improved is at the right tackle position. Rick Wagner was shrewdly released, and the Lions signed Halapoulivaati Vaitai, to replace Wagner who will impress in the run game.
The Lions also spent a premium draft pick on running back D'Andre Swift further backing my notion, Bevell will be hitting the reset button hoping to operate a balanced offensive attack. During the 2019 season, the Lions scored a mere seven rushing touchdowns combined. If I were putting an under/over rushing touchdowns for Swift entering '20, seven seems like a perfect number. Expect the group to score around a dozen rushing touchdowns by association in 2020.
Running the ball allows the team to control the game clock, along with keeping their defense fresh. Having a quarterback like Stafford under center also allows the offense to play extremely aggressive when they need, but I believe balance will be the key to Detroit's overall success.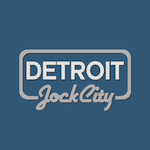 Want your voice heard? Join the Detroit Jock City team!
Write for us!
While I was incorrect last season, expect the Lions offense to focus much more on running the football in 2020.