The Detroit Lions defense continues to look as lost as their head coach
The Detroit Lions jumped out to an impressive 14-0 lead Sunday against the Saints only to see it squandered for yet another loss.
When you think about it, the Detroit Lions are lucky to be 1-3 heading into their Week Five bye. After blowing a three-score fourth-quarter lead against the Chicago Bears, the Lions were blown out by Green Bay but were able to come away with an upset victory in Arizona before Sunday's loss at the hands of New Orleans.
In their last six losses, Detroit has led by at least ten points or more. It's the longest streak of such in NFL history. You can't make this stuff up.
It seems comical that Lions linebacker Reggie Ragland expressed the team should be 4-0 at this point in the season. It's the same old Lions slaw we've been fed for years, and somehow fans continue to eat it up.
When you look at things from afar and realize this is year three of the Matt Patricia experiment, something has to give. In year one, any coach deserves a pass. The Lions went from 9-7 under Jim Caldwell to 6-10, but Patricia did deserve a pass playing out Cadwell's roster. The head coach did need players that fit his scheme.
During the second year, with newly appointed offensive coordinator Darrell Bevell calling the shots on offense, Detroit looked like they were making strides in the right direction. Injuries derailed Detroit's season, primarily losing Matthew Stafford to a broken back, but despite a lackluster 3-4-1 start to the season, the Lions were in every game before the injury. Many choose to overlook Detroit's atrocious defense that finished second last despite having a 'defensive guru' as the head coach.
Patricia gets another free pass.
In year three, through four games, it's much of the same. The Detroit Lions defense with Patirica's players still struggles in all aspects of defense in general. The Lions can't stop the run; they fail to generate a pass-rush; in turn, can't stop the pass.
What is the excuse this time?
Well, it's because Detroit didn't have a full offseason program or preseason to work out the kinks. That is not good enough. The Chicago Bears didn't have a preseason, but somehow Mitchell Trubisky, who has since been benched, led his team from three scores down in the fourth quarter to beat Detroit in Week One.
Stop with the excuses.
Patricia's defense allowed nearly 400 yards of offense again. New Orleans torched Detroit for 392 total yards while possessing the ball for nearly 37 minutes. In comparison, the Lions had the ball for just a touch over 23 minutes and compiled 281 yards of offense.
Even in its lone win of the season, the Lions defense allowed 377 yards of offense against. The Packers nearly compiled 500 yards of offense, and Trubisky's Bears went for 363.
Where is this dominating Patricia defense we all expected?
It is year three. How much longer should Lions fans be ok with these types of performances? It's ok to be a fan; it's ok to be optimistic, but it's also ok to demand better, hope for change, and expect ownership to provide us with the best possible scenario for success. Patricia has proven not capable of turning this thing around.
As we head into Detroit's Week Five bye, it's the perfect time to cut ties with Patricia and allow the interim head coach to get acclimated with their new position. Detroit will be able to begin their coaching search before any of the other organizations, leaving the franchise an opportunity to make an offer to their first choice before anyone else.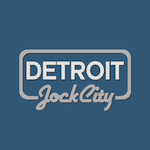 Want your voice heard? Join the Detroit Jock City team!
Write for us!
Will Sheila Ford-Hamp have the guts to pull the trigger on a change? Or will the Ford family continue to settle for unsatisfactory results?