The Detroit Lions should consider a homecoming with Le'Veon Bell
Former Michigan State Spartans running back Le'Veon Bell was released by the dysfunctional New York Jets. Should the Detroit Lions consider signing the veteran and call it a homecoming?
It was just a couple of years ago that Le'Veon Bell was clearly the best running back in football. It seems amazing that both former Steelers and past college football stars in Michigan Antonio Brown and Bell are free agents. You could make a fairly easy argument that both were the best at their position for years. It begs the question, should the Detroit Lions try and sway the veteran tailback to return to the great state of Michigan?
The short answer is, yes, why not?
It's already a crowded backfield led by the ageless Adrian Peterson, relieved by rookie D'Andre Swift and Kerryon Johnson. But after already securing a whopping $27 million in guaranteed money upon initially signing with the Jets, Bell only carried the football 264 times for New York.
Perhaps the 28-year old Bell will be looking to sign a cheap one-year deal for the remainder of the season in hopes of getting another multi-year deal in the coming offseason.
General manager Bob Quinn should at least entertain the idea of bringing in Bell, especially if Detroit can land his services for a cool $3 million or so. The player that a Bell signing would immediately impact would be the team's fourth runner, Bo Scarbrough. He'd likely be released and placed on the teams' practice squad if he were to clear waivers.
The Detroit Lions have a plethora of cap space available, and a one-year deal for the remainder of this season won't hurt anything for the future. I don't see how bringing in Bell would be at all detrimental to the current roster.
Detroit should let the two veteran backs dual it out, and if the Lions feel they'd like to extend one for next season to pair with Swift moving forward, so be it. One thing the Detroit Lions need to avoid is having another distraction in the locker room. I believe Bell will be on his best behavior as he will be seeking employment in the coming offseason. Having a player like Adrian Peterson around to ground some egos won't hurt either.
Other places I could see Bell winding up;
The Arizona Cardinals because they don't have a true number one runner. The Seattle Seahawks as added insurance to the heavily worked Chris Carson, and I could see Bell wanting to play for Pete Carroll. The Buffalo Bills because he'd be an upgrade to Singletary. The Baltimore Ravens because he still wants to 'stick it' to Pittsburgh after failing to come to terms on a new deal after the holdout.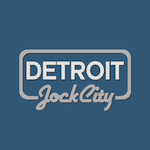 Want your voice heard? Join the Detroit Jock City team!
Write for us!
Through 79 games played, Bell has accumulated a stellar 6,199 rushing yards and 38 touchdowns along with 3,160 receiving yards on 381 receptions producing a catch rate of nearly 80% and adding eight scores.