Detroit Lions: Taylor Decker's Week One availability up in the air
The Detroit Lions have yet to play a single regular-season snap in 2021, and trouble has emerged.
Leading up to the regular-season opener against the fierce pass-rush of the San Francisco 49ers, the Detroit Lions have been without their starting left tackle, Taylor Decker. Decker had been recently limited in practice on Wednesday and then skipped Thursday's practice with a reported finger injury.
This would be a significant loss to an already fragile Detroit Lions offense. Decker is a warrior and has led the Lions in offensive snaps in each of the last two seasons, but if he is unable to go Sunday, it leaves the Lions offense and quarterback Jared Goff in particular in an unpleasant spot.
The 49ers' elite pass-rushers such as Nick Bosa, Dee Ford, and Arik Armstead may feast coming off the edge against Penei Sewell and the likely starter Matt Nelson. Nelson would be forced into duty, making his first NFL start in a less than ideal situation, and it leaves head coach Dan Campbell and the Detroit Lions offense with a critical decision.
Should the Detroit Lions start Penei Sewell at left tackle?
Sewell has struggled to acclimate to the NFL level early on in his young career, but the Detroit Lions organization has not done the young offensive tackle any favors. The Lions drafted what is supposed to be a generational left tackle. The Lions immediately flipped him to the right side, plus Sewell sat out last season due to the coronavirus pandemic.
Sewell is just 20-years old and needs time to develop, but his inability to be effective as a right tackle through the preseason schedule is certainly worrisome.
I am sure that the coaching staff is considering moving Sewell back to his natural position of left tackle for the season opener if Decker is unable to play rather than relying on Nelson to protect Goff's blindside.
I don't feel that would be a wise decision on the part of the Detroit Lions unless the organization decides to leave him at left tackle for good and slide Taylor Decker over to the right side where he's played in the past. If you recall, the Lions moved Decker from the right side to the left after drafting him out of Ohio State in the first round of the 2016 NFL Draft.
The Detroit Lions would be risking hampering Sewell's development and overall confidence by moving him back and forth as a rookie, especially if he continues to struggle.
Rookies must have a sense of stability. Sewell is already struggling with his footwork on the right side, which is exactly the opposite movement from what he's been used to. By sliding him over to the left side, the Detroit Lions risk what little progress Sewell has made at right tackle.
If the Detroit Lions elect to play Sewell at left tackle, which figures to be his eventual home, they need to leave him there and figure things out with Decker moving forward.
If Decker refuses to play the right side, the organization needs to seek a trade. I suspect Decker would be willing to return to the right side for the time being since he's already being paid like a left tackle. And when it comes to money, it doesn't matter who makes what.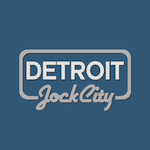 Want your voice heard? Join the Detroit Jock City team!
Write for us!
Decker would be paid more than a team would ideally pay a right tackle, but Sewell is on a rookie deal. Financially, this decision won't make a difference. Dan Campbell and co. need to do what is best for the football team and not worry about players' salaries.